How To Lucid Dream Workshop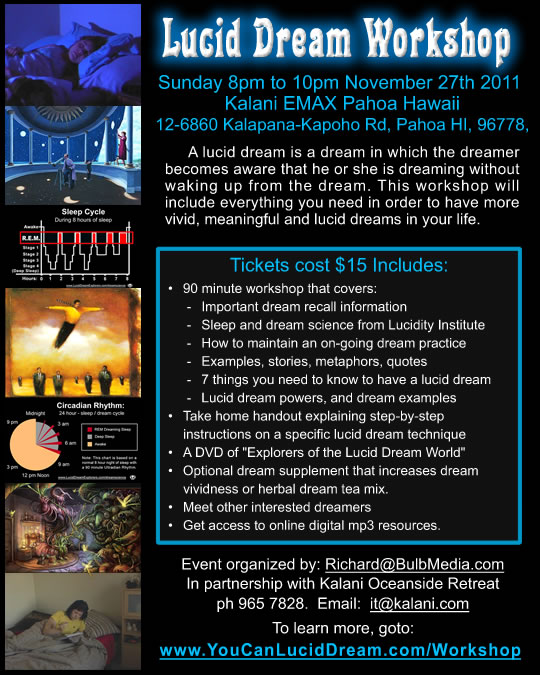 A lucid dream is a dream in which the dreamer becomes aware that he or she is dreaming without waking up from the dream. This is an ability that anyone can learn and become better at. Lucid Dreams are a source for creativity, introspection, and personal growth. By seeking to become lucid in your dreams, you gain greater awareness of the nature of reality, and your unique part in it.
This workshop will include everything you need in order to have more vivid, meaningful and lucid dreams in your life. It is lead by Richard Hilton, who is a presenter at the Dreaming and Awakening retreat put on by the Lucidity Institute twice a year at Kalani. He has also created a short documentary on Lucid Dreaming, and has facilitated dream workshops in California.
You can pay at the door or purchase a tickets ahead of time by making a payment to my PayPal account: . Be sure to print out your paypal receipt as your ticket.
Or use the form below to purchase a $15 ticket: